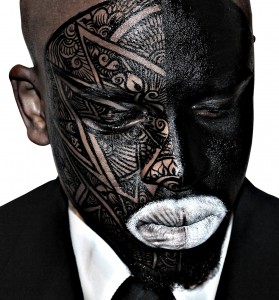 About a decade ago Maxwell Emcays was couch surfing and sleeping on the CTA trains. Today he is a philanthropist, an author of 4 children's books, runs mentoring in a juvenile detention center, holds 2 patents, does multiple charitable projects and is a full-time Artist focused on art activism.
Maxwell Emcays is a Chicago based multidisciplinary creative who began his journey creating digitally born work, knowing a t-shirt as his only canvas. While attending The University Of Illinois he explored the relationship between meaning as it pertains to context. The t-shirt presented itself as an allegory that references this. His work seeks to navigate the bounds of meaning. His multi-layered work strives to create dialog around these institutionalized barriers while presenting a more overt conscious meaning.
Stylistically, he references abstract expressionism, pop art and Afrocentrism. He channels his making process and rendering to echo the underlying theme.
His work has been seen in Miami Art Basel, Chicago galleries, the DuSable Museum, private collections and highlighted on NBC's "Making a Difference".

Angela Yee | Mayor Emanuel | Steve Harvey | Spike Lee | Rev. Jesse Jackson