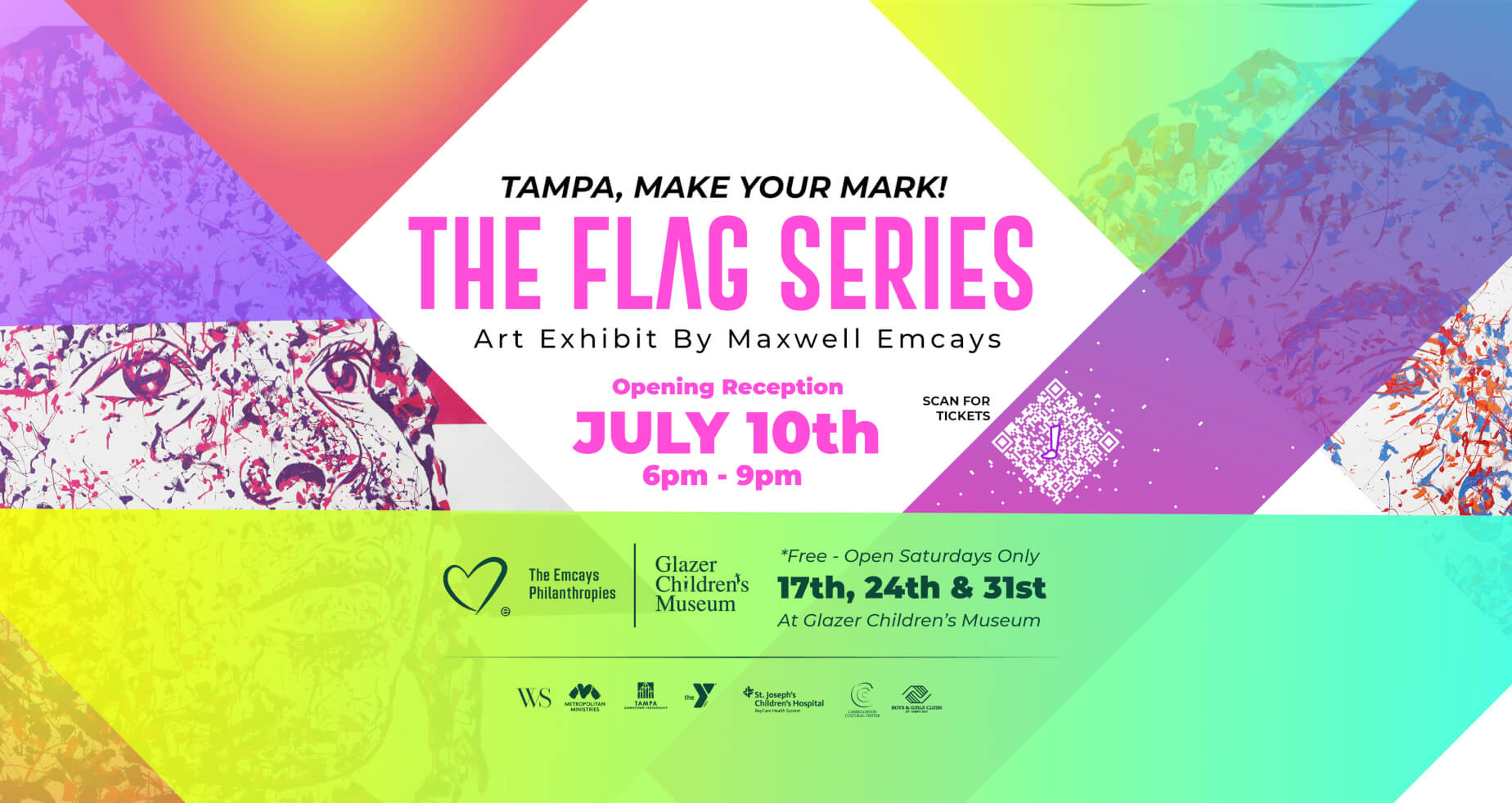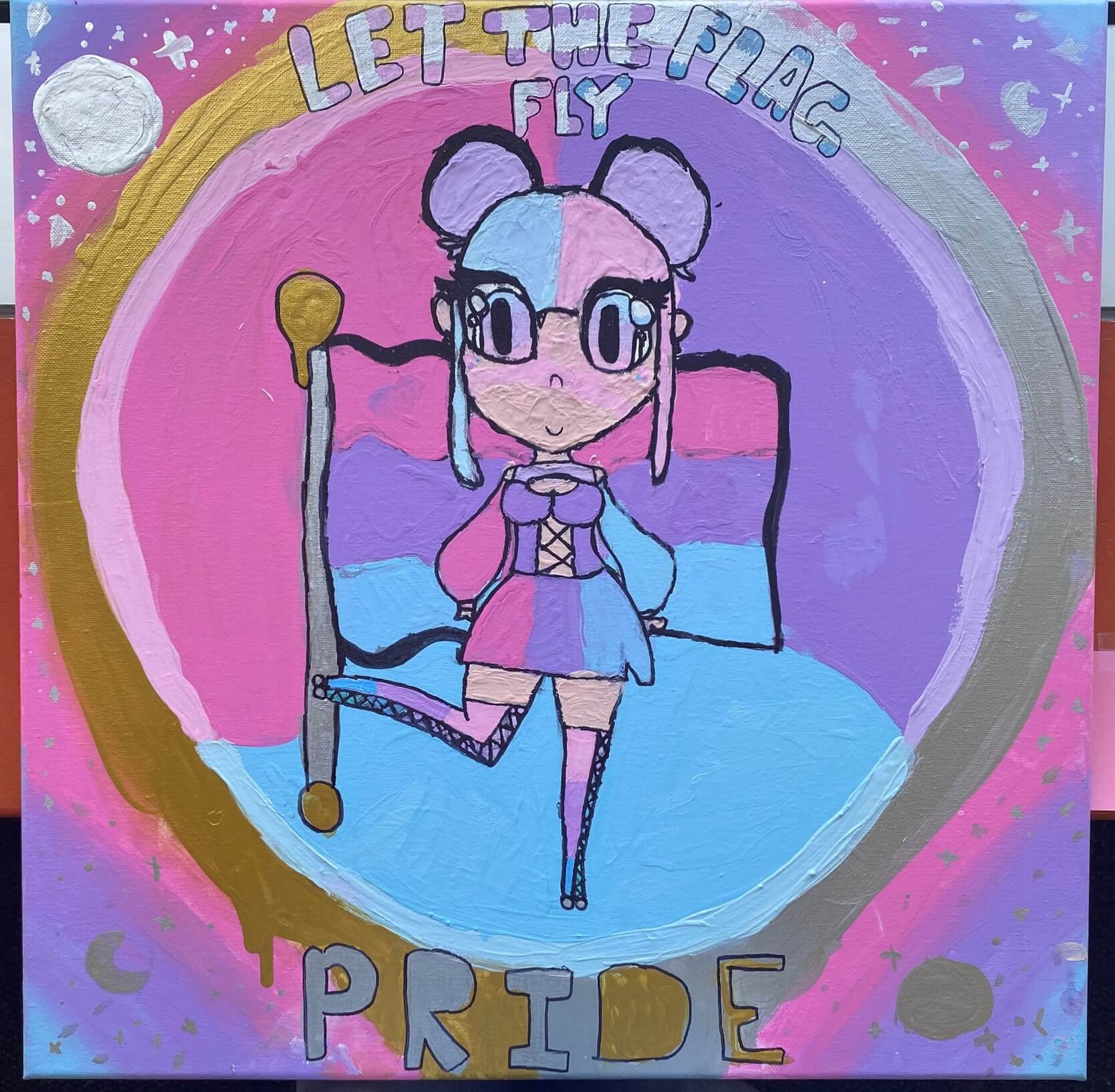 Congratulations to Lydia, The winner of Make Your Mark! Tampa
Lydia, age 11
Glazer Children's Museum
Title: Love
Description: I made it to represent who I think I am (BI) and to support the LGBTQ+ society.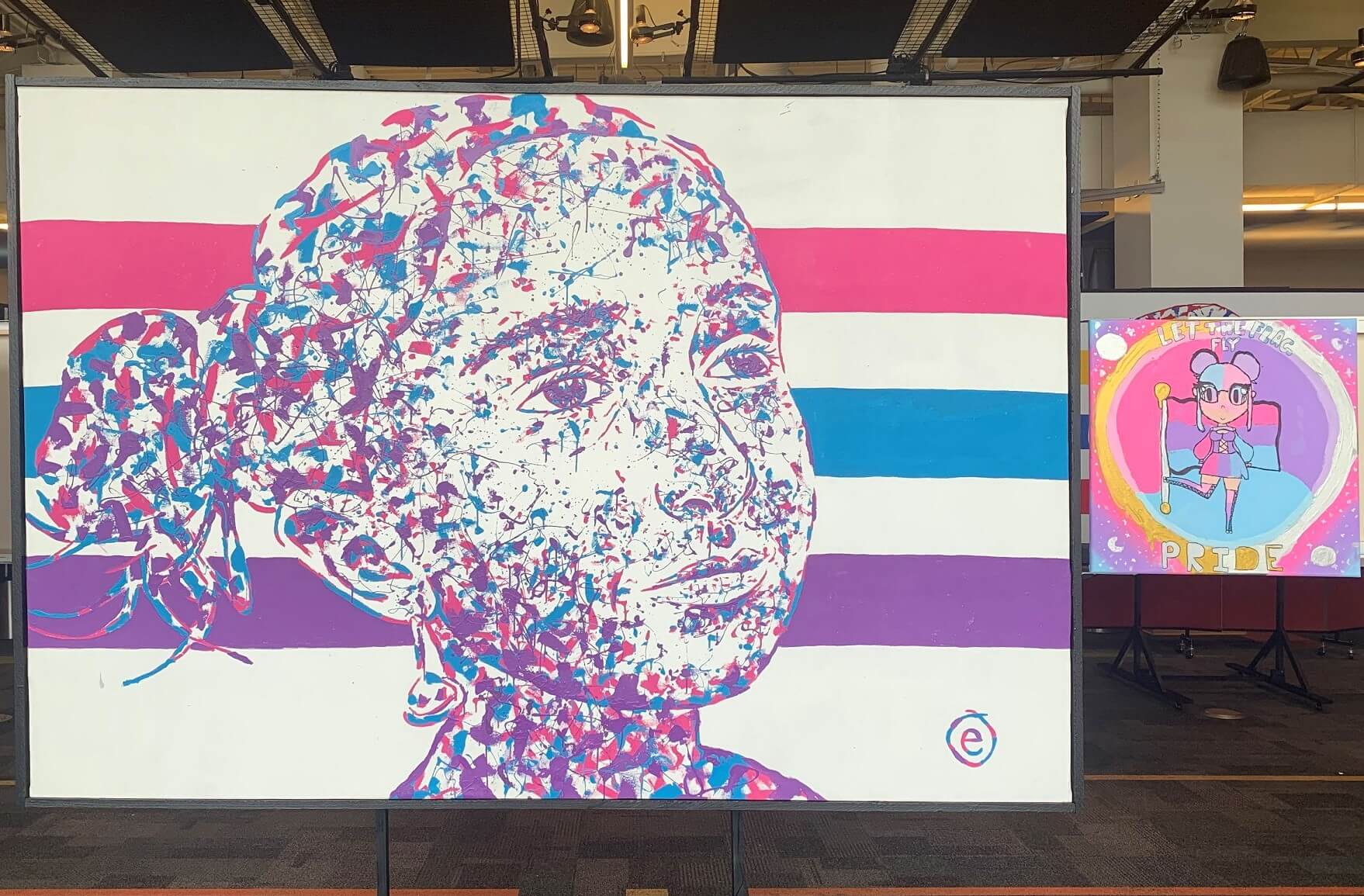 Support Glazer Children's Museum by bidding on the winner's art piece by Maxwell Emcays
SECOND PLACE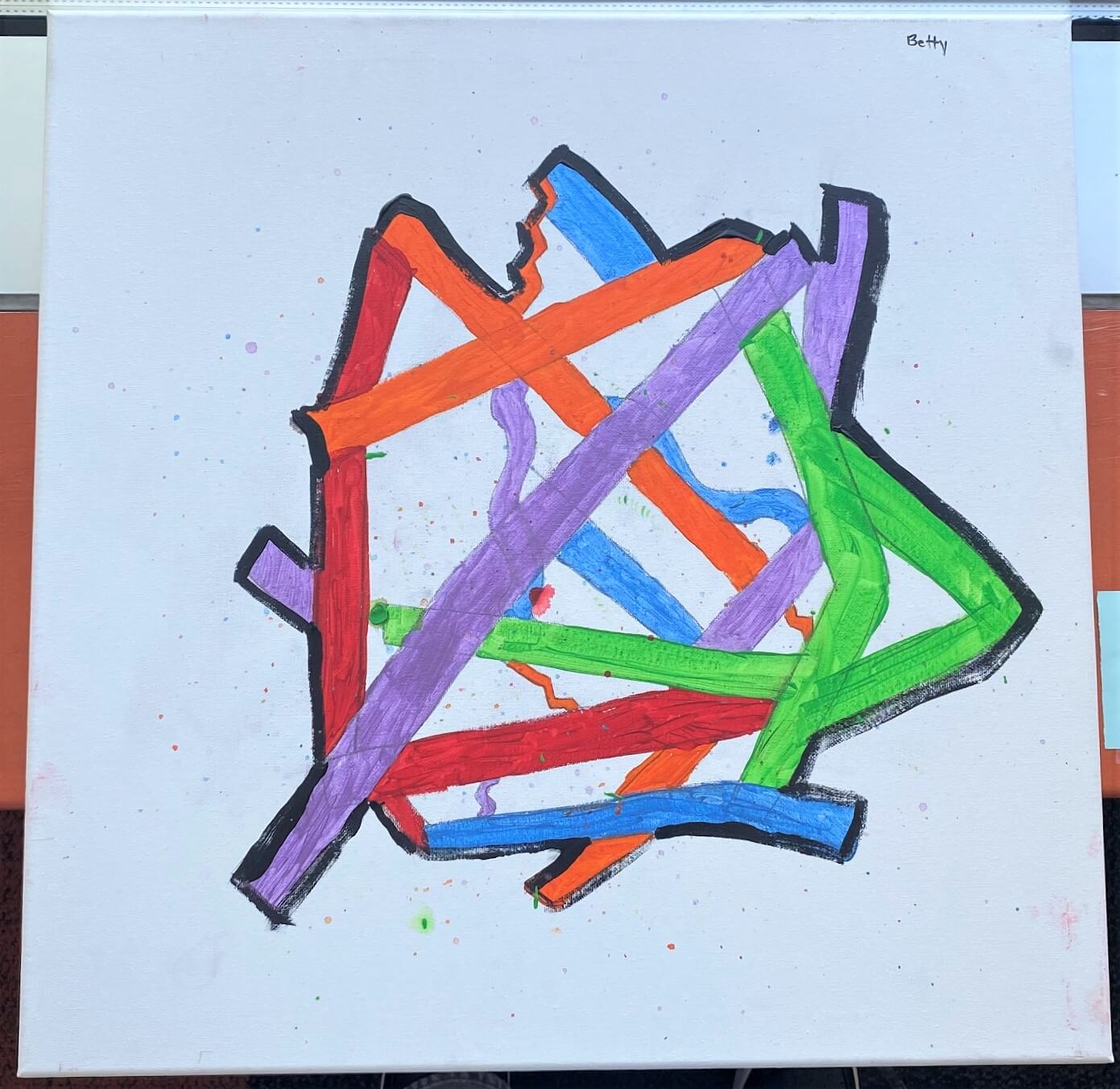 Betty, age 8
Glazer Children's Museum
Title: Tangled up
Description: This piece is representing my emotions. It's a little ball of emotions tangled up together and each color represents an individual emotion.
THIRD PLACE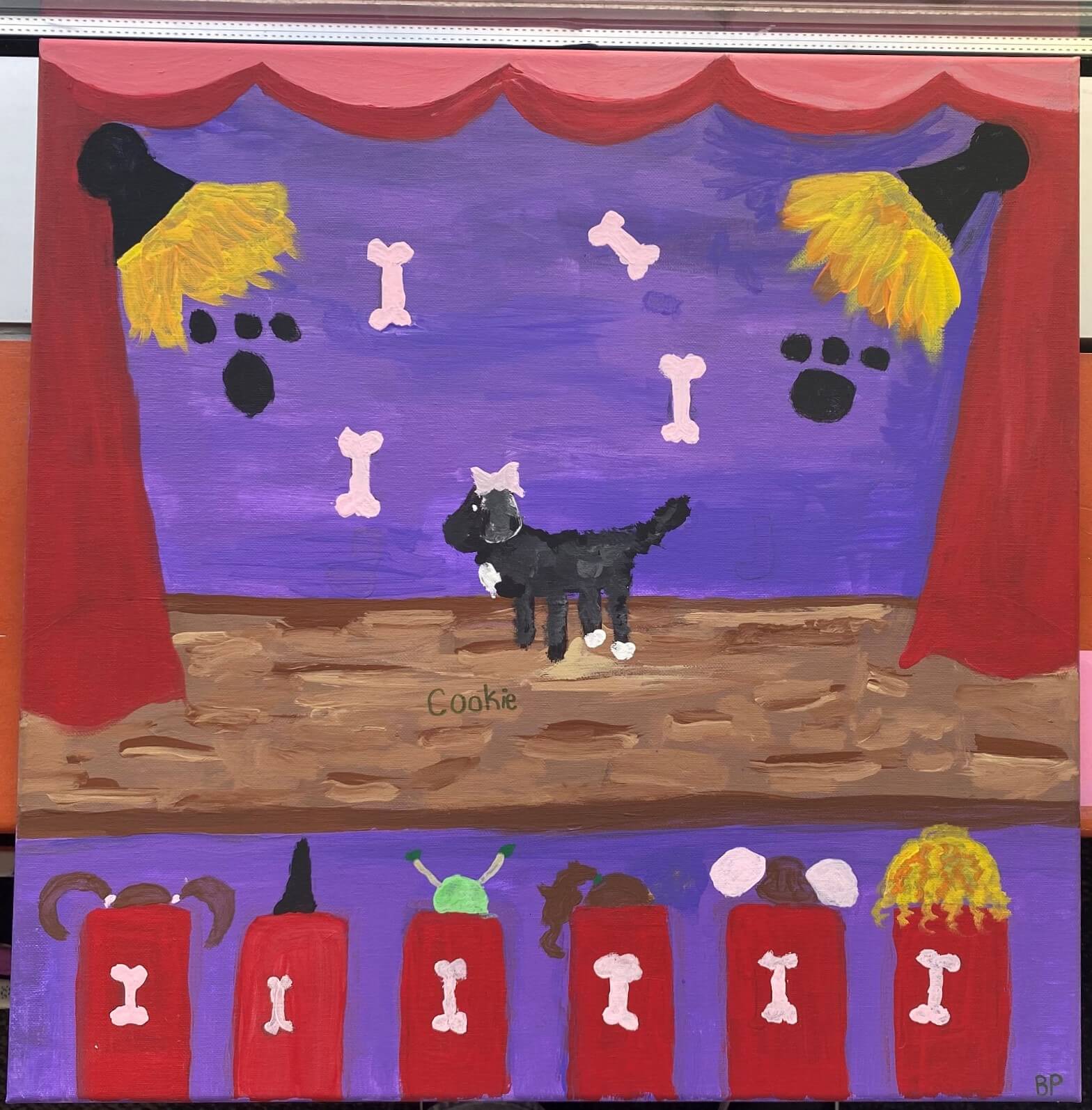 Barbara, age 11
Carrollwood Cultural Center
Title: Cookie's Dance Recital
Description: Enjoying performing with my lovely dog on stage for different types of audiences!
RUNNER UP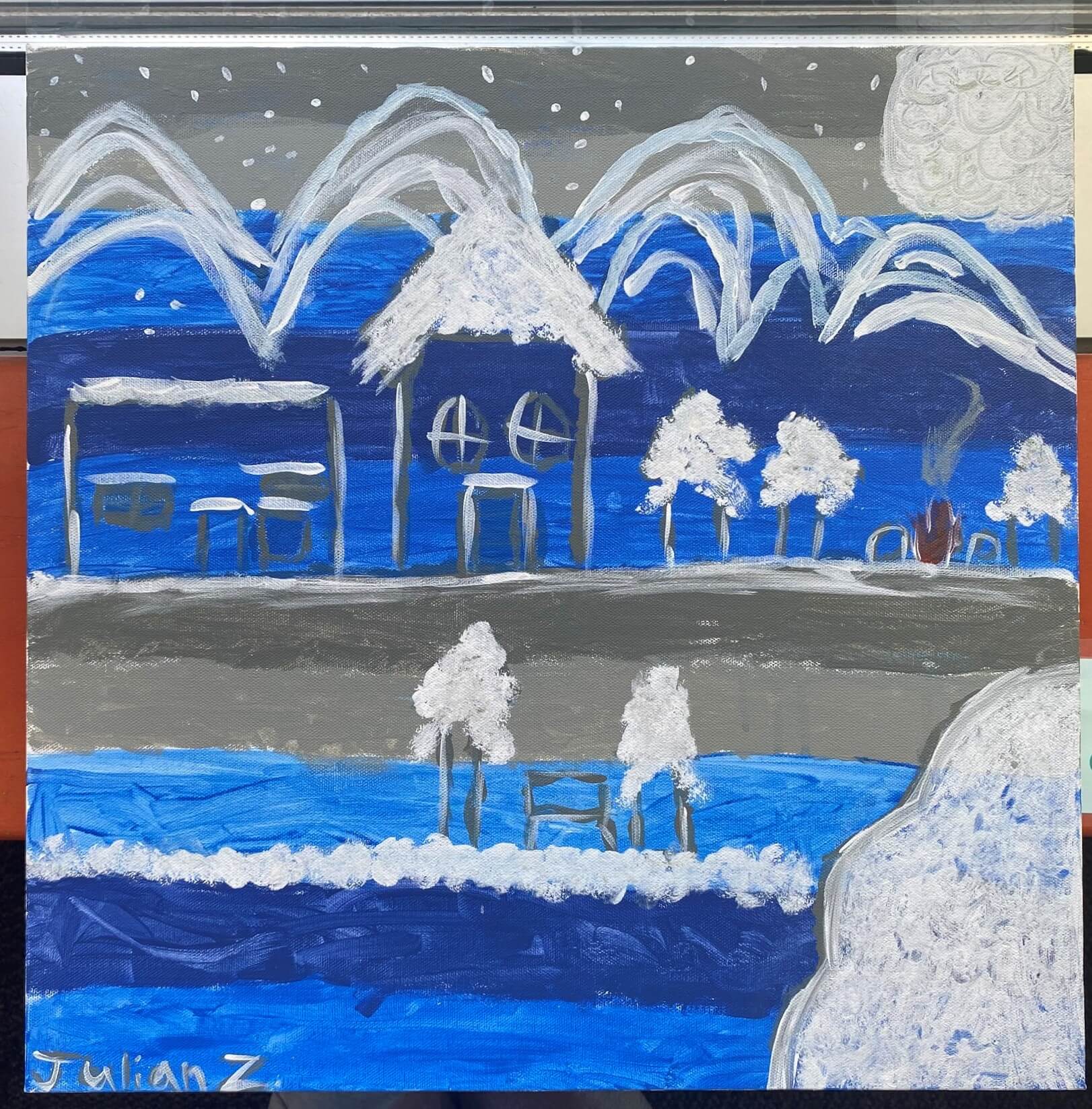 Julian, age 9
Glazer Children's Museum
Title: Nostalgic Winter
Description: I miss the snow from my previous home state, Pennsylvania.
RUNNER UP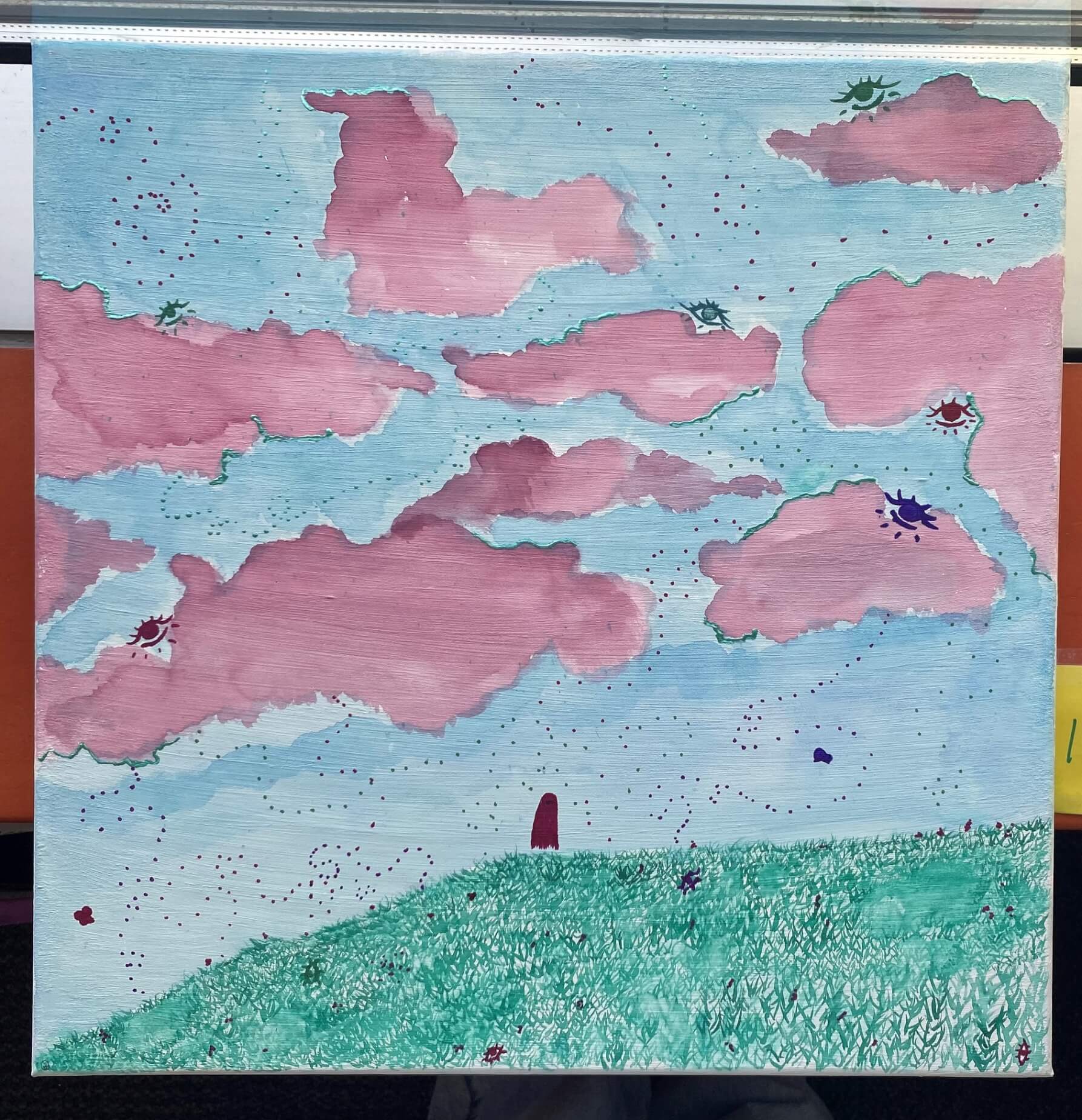 Olivia, age 13
Glazer Children's Museum
Title: The Art of Memory
Description: It's almost like a memory bank, the clouds store all the memories that I've made over the years and also make me who I am today. I also have a spirit standing in the middle, I kind of think of that as the spirit of memory, that spirit lets all these dots out (those represent the memory) and they go into the clouds.
Maxwell Emcays presents a new body of work that shows identity through his "Flag Series". The series motto is "celebrating sovereign individualism within the collective". The goal of this exhibit is to encourage and provide opportunity to young talent while showcasing a new body of work that speaks to identity and representation.
You are invited to Make Your Mark!
Percentage of proceeds from the art sales go to Tampa art programs.
For inquires on purchasing contact Ximena O. at Sales@emcays.com