Chicago Artist Maxwell Emcays presents
The String Theory The Experience –pt.1
At NYCH Gallery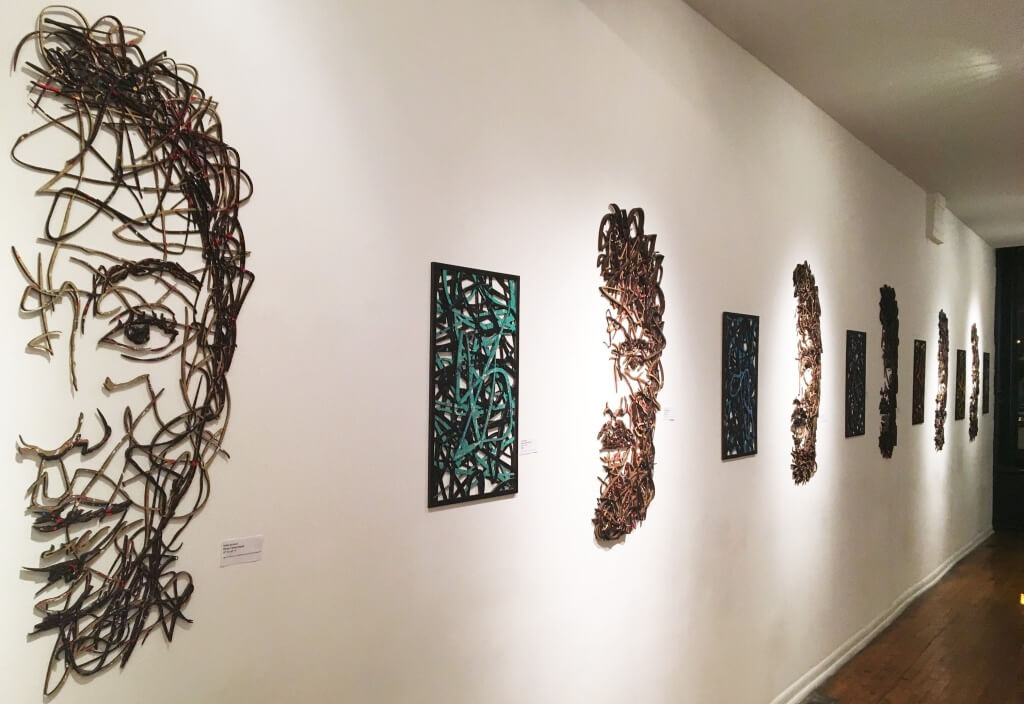 Much like all his work, Maxwell Emcays deals with the notion of medium in this collection. The medium of choice is wood which allows for an organic relationship with his work despite it's references to the digital / mechanical process. Looking at his work you can see the abstract expressionism influence. He does this by using wood to create signature fluid energetic 3 dimensional renderings that appear to randomly navigate through the canvas. Maxwell Emcays manipulates wood through various technologies to produce work that challenge the condemned perception of digital art. He labels this collection of work "String Theory", as his rendering style is reflective of the physics string theory theoretical frame work.
The body of work featured at NYCH Gallery will serve to honor Chicago's rising and prolific HipHop artists. Some of those included are: Lupe Fiasco, King Louie, Vic Mensa Dreezy and many more.
Check Out The Work AT
ig@ stringtheoryemcays
NYCH Gallery
643 W 18th St Chicago, IL 60616